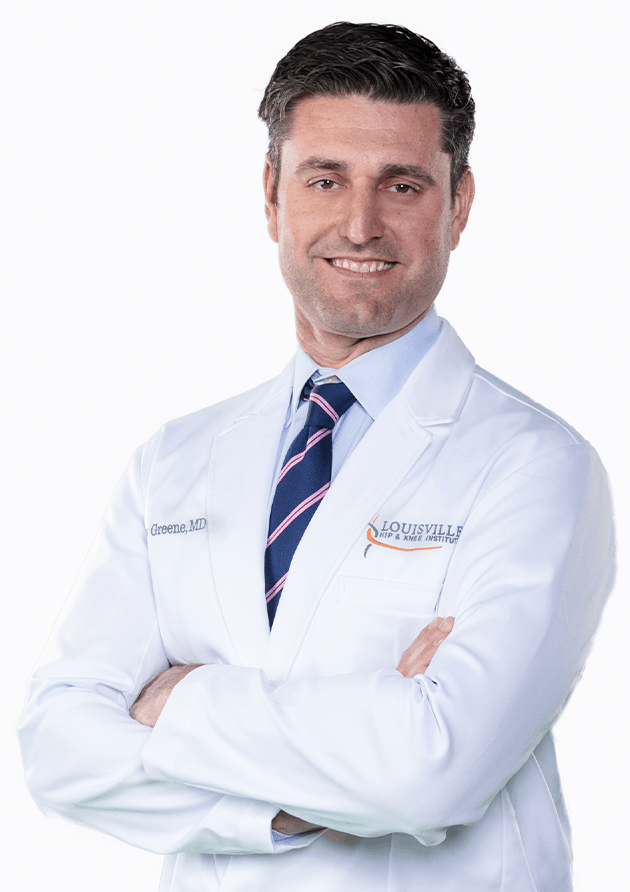 Joseph W. Greene, M.D.
Board-Certified in Orthopaedic Surgery
Specializing in partial and total knee replacement, anterior hip replacement, and revision joint replacement.
Dr. Greene practices a multidisciplinary approach to advancing the field of knee and hip replacement surgery, specifically, his focus is on improving his patients' quality of life by creating quicker recoveries, less pain, and more individualized procedures.
More About Dr. Greene
He has a passion for teaching and research, which keeps him at the forefront of new developments and best practices within the industry. He has performed over 4,000 knee and hip replacements in his career and has been elected as a "top doctor" in Orthopaedics by physician peers yearly from 2016 to 2020. Dr. Greene is the Co-Founder of the Louisville Hip and Knee Institute. A practice devoted to individualized orthopaedic care. He is part of the Clinical Faculty for the University of Louisville Department of Orthopaedic Surgery and was formerly the Adult Hip and Knee Reconstruction Fellowship Director for Norton Healthcare.
Dr. Greene's leadership role as a teacher and researcher creates an educational atmosphere of constantly working to improving patient's results, both in and out of the operating room.
Dr. Greene earned his Bachelor of Science degree with a major in Cellular and Molecular Biology with a minor in Business Administration from Tulane University in New Orleans, Louisiana where he received an academic scholarship and graduated with honors.
He graduated Magna Cum Laude from the University of Louisville School of Medicine. While attending Medical School, he was elected to the prestigious honor societies Alpha Omega Alpha and Phi Kappa Phi, as well as being named "Who's Who among Medical Students." Dr. Greene also won the most outstanding Obstetrics and Gynecology medical student in his class.
While completing his residency in orthopaedic surgery at the University of Louisville, he was awarded an honor for excellence in teaching by the medical students. He also earned the highest Orthopaedic-In-training exam score out of his residency program two years in a row.
Dr. Greene continued to advance his training after his residency program with an Orthopaedic Fellowship in adult hip and knee joint reconstruction and sports medicine at the prestigious Insall Scott Kelly Institute in New York City. He has done research in primary and revision total knee replacement, hip replacement in young patients, outpatient joint replacement, anterior cruciate ligament (ACL) reconstruction, patient outcomes in arthroscopic knee surgery, and fracture care. He has a special interest in partial and total knee replacement, anterior hip replacement and revision joint replacement.
Through his role in scientific research and orthopaedic product development, Dr. Greene has been invited to teach over 50 courses to fellow orthopaedic surgeons utilizing new techniques and instrumentation. He has taught surgeons from all over the Unites States as well as other countries including Brazil, Argentina, Canada, Trinibad and Tobago, Mexico, Chile, Italy, Slovokia, Switzerland, among others.
Dr. Greene enjoys spending time with his wife and three young daughters, and he enjoys traveling, hiking, and playing golf.
Dr. Greene's primary goal with each patient is to improve his or her quality of life with the technical expertise he brings to every surgery, whether it's a minimally invasive procedure or a complex revision. His extensive training and his commitment to incorporating the best technology into his medical practice leads to quicker recovery, reduced pain, a more natural feeling hip or knee, and improved quality of life for his patients. He is a caring physician, known for his bedside manner, believing it's important to take the time to educate his patients' on their care.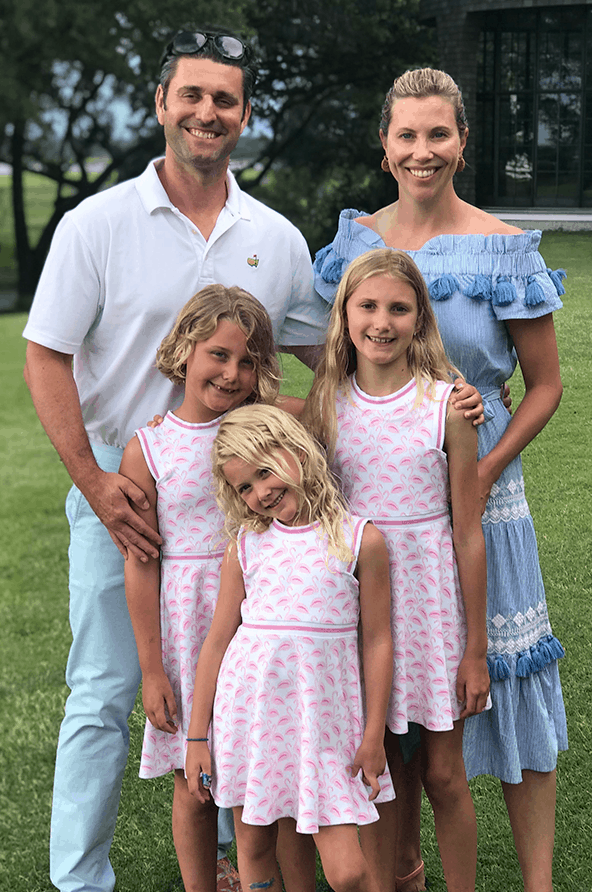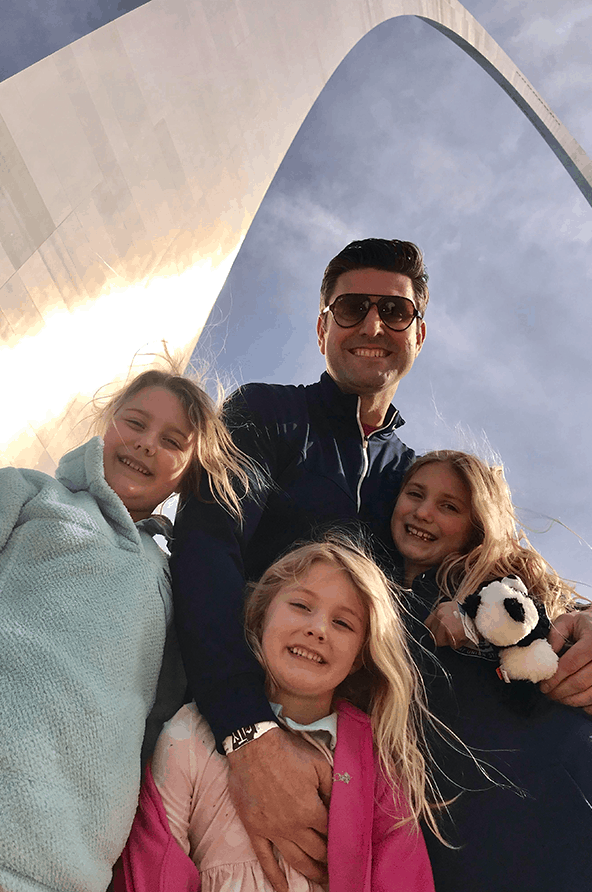 Get the latest news and updates from Louisville Hip & Knee Institute delivered straight to your inbox.