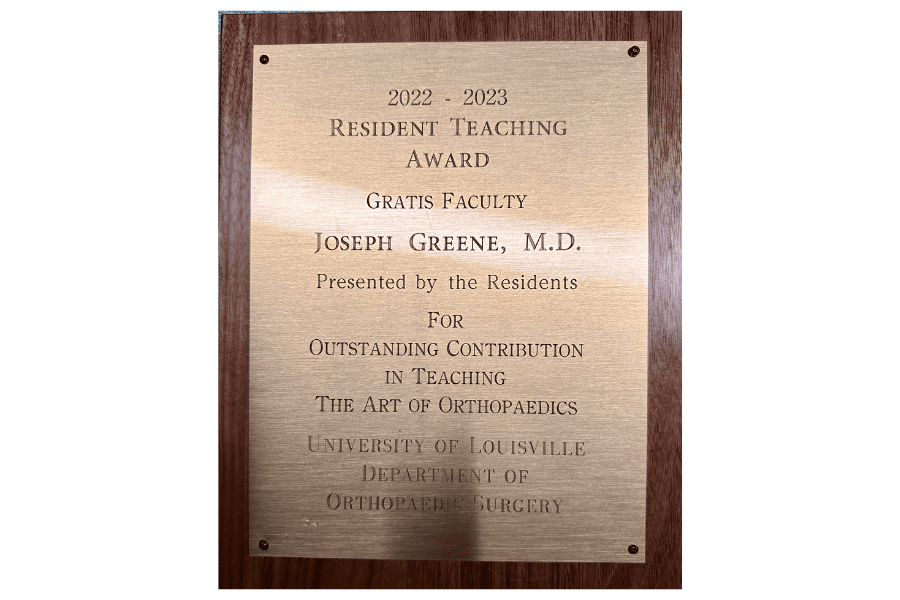 We are thrilled to announce that Joseph Greene, M.D., has been awarded the prestigious Teaching Award by the University of Louisville Orthopaedic Residents. With unwavering dedication and a passion for education, Dr. Greene has left an indelible mark on countless aspiring orthopaedic surgeons, shaping the future of the field. 
His commitment to imparting knowledge, instilling values, and fostering critical thinking has inspired young minds to reach new heights. This accolade is a testament to his exceptional teaching prowess and his profound impact on the orthopaedic community. 
Congratulations, Dr. Joseph Greene, for this well-deserved recognition!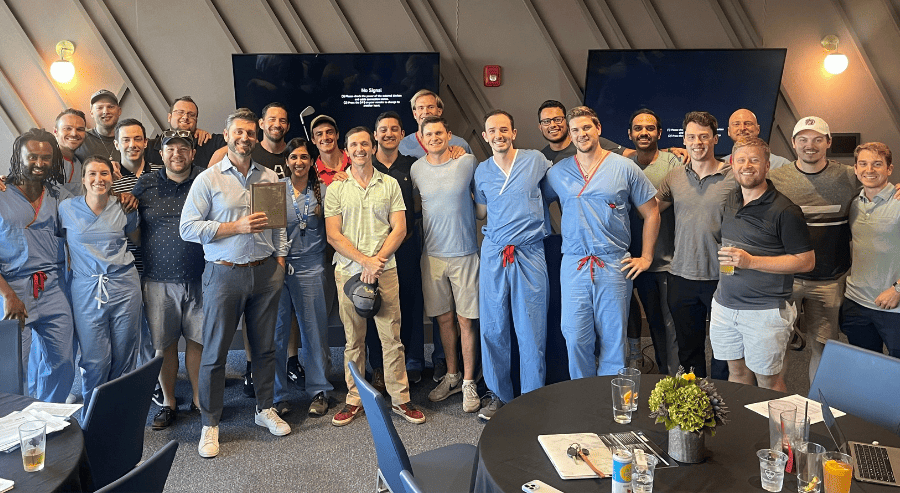 Get the latest news and updates from Louisville Hip & Knee Institute delivered straight to your inbox.