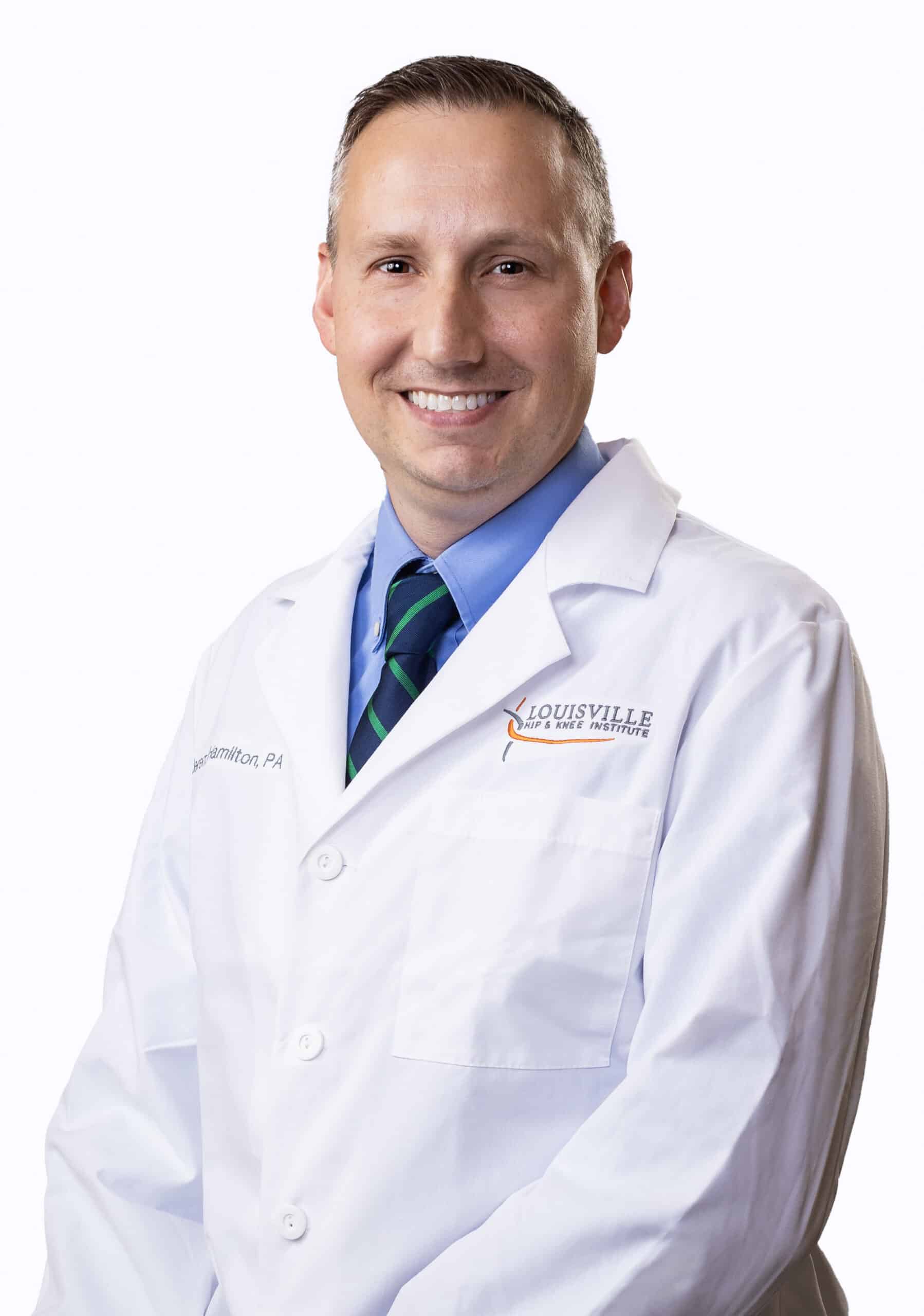 Jeremy Hamilton, PA-C
Physician Assistant Certified
Jeremy has worked in orthopaedics since 2015. He is fully certified by the National Commission on Certification of Physician Assistants. He participates in non-operative care and management, but also works with patients before, during, and after surgery.
More About Jeremy Hamilton, PA-C
Jeremy Hamilton, PA-C, earned his Bachelor of Science degree in Biology from Morehead State University and his Masters of Science in Physician Assistant Studies from the University of Kentucky. He continued his education with classes in advanced suturing and fracture casting and bracing.
He began his professional career as a Surgical Physician Assistant at St. Claire Regional Medical Center in Morehead, KY where his responsibilities included being a first assistant in orthopaedics, in the OB/GYN department, the urology department, and general surgery with preoperative and postoperative care.
He continued his career as a surgical and clinical physician assistant at Norton Orthopedic Specialists in Louisville, KY.
Jeremy is a member of the American Association of Physician Assistants and the American Society of Orthopedic Professionals.
Jeremy focuses on educating patients on specific diseases, and when necessary, explaining how a surgery will work and what they may expect in recovery. His goal is to get patients back to living the life they enjoy, in the shortest time possible.
Jeremy enjoys spending time with patients in a clinical setting, diagnosing patients, discussing operative and nonoperative treatment options.
In his free time, Jeremy leads an active lifestyle with his wife and two sons. He enjoys traveling, cycling, and playing basketball.