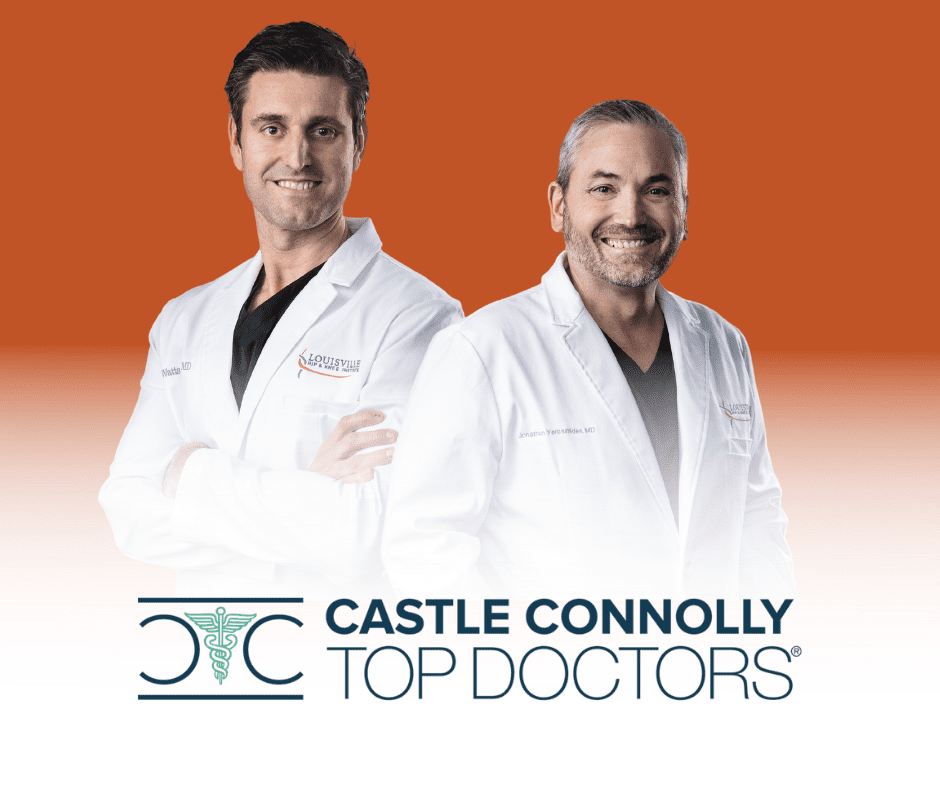 Joseph W. Greene, M.D., and Jonathan G. Yerasimides, M.D., were recognized as Castle Connolly Top Doctors in its physician-led research and selection process. Drs. Greene and Yerasimides were selected by fellow physicians who thoroughly screened each nomination to ensure that every Top Doctor selection meets Castle Connolly's rigorous standards.
About Castle Connolly Top Doctors
There are over 850,000 practicing doctors in the United States and not all qualify to be a Castle Connolly Top Doctor. Unlike other 'find a doctor' services Castle Connolly has curated approximately 60,000 board-certified US physicians. Through our rigorous research process, only these hand-selected few have been awarded Top Doctor status. We know choosing the right doctor is one of the most important decisions you can make. Castle Connolly can help.
Get the latest news and updates from Louisville Hip & Knee Institute delivered straight to your inbox.