Mobility issues can take their toll on the mental and physical health of those suffering from hip pain. For many patients, the discomfort reshapes their lives, preventing them from participating in activities that once brought them joy.
While hip replacement surgery can be daunting, the procedure offers patients an effective, long-term solution that repairs the damaged joint.
Medical advances in hip replacement surgery have also shortened recovery periods while increasing success rates. 
Bob R., a patient of Joseph W. Greene, M.D., board-certified orthopaedic surgeon at the Louisville Hip & Knee Institute says, "Right after surgery they get you moving and in a couple of days I was almost back to normal."
Today, more than seven million people in the U.S. enjoy the benefits of a hip or knee replacement. These surgical procedures have been instrumental in relieving the pain and mobility issues that come with advanced arthritis.
For Bob, the decision to undergo surgery was simple. After years of suffering from debilitating pain, he contacted Joseph W. Greene, M.D., board-certified orthopaedic surgeon at the Louisville Hip & Knee Institute, who performed the surgery on both of Bob's hips.
Why would I need a hip replacement?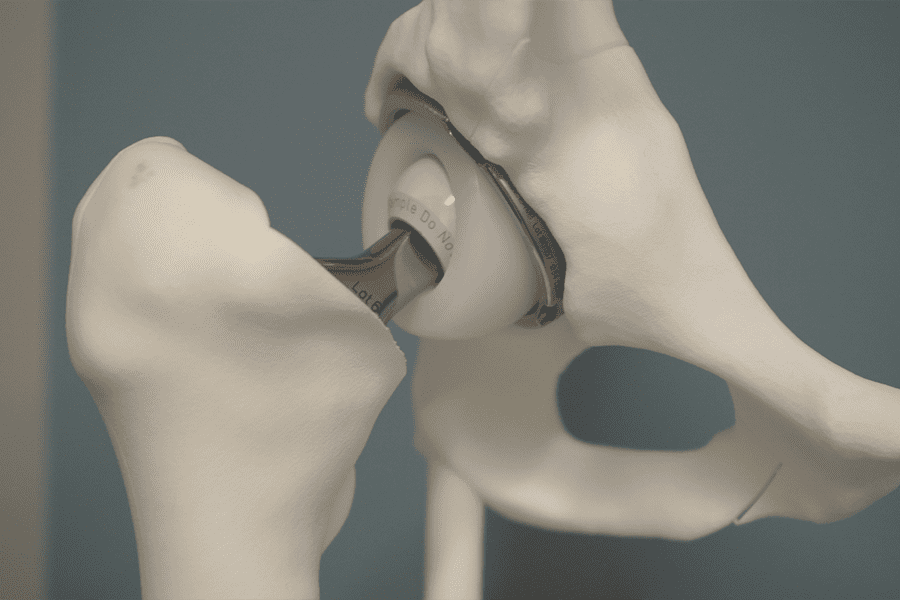 Hip pain can be debilitating and often worsens over time, making it hard to perform even routine tasks around the house. Hip replacement surgery repairs  damage to the joint, restoring the quality of life for patients suffering from conditions such as:
Osteoarthritis

(degenerative joint disease causing stiffness and pain)

Rheumatoid Arthritis

(autoimmune disorder causing joint inflammation)

Hip Fractures

 

Avascular Necrosis

(damaged bone tissue caused by blood flow disruption)

Hip Dysplasia

(a condition causing bone misalignment)

 
Before his surgery, Bob struggled to perform daily activities, like walking or climbing stairs—a common issue among many hip replacement candidates. 
Dr. Greene says, "Bob came to me, and he was really having a difficult time getting around. He couldn't walk anymore, and he couldn't exercise. He gained a little weight that he didn't want."
Dr. Greene examined Bob, did an X-ray, and found, "Bone was rubbing on bone."
For Bob, the surgery was exactly what he needed. Like many other patients in his situation, Bob had exhausted his other treatment options, which failed to alleviate his symptoms. When medications or physical therapy no longer provide relief, hip replacement surgery is the best and most effective solution for patients struggling with ongoing discomfort and mobility issues.
What Are the Benefits of Hip Replacement?
Hip replacement surgery can be life-changing. For many patients, the procedure provides:
Pain relief 

Improved mobility

Increased independence

Improved sleep

Increased level of activity
After his surgery, Bob noticed an immediate reduction in pain symptoms and quickly adjusted to using his new hip.
He did so well with the first replacement surgery that he returned to Dr. Greene a second time for the other hip. 
After two successful surgeries, Bob says, "I'm an outdoor guy. I like to hunt and fish and do a lot of stuff. I'm involved in football. So, my quality of life has improved drastically."
During hip replacement, doctors surgically remove the worn-out joint, replacing it with a durable prosthetic that assumes the same functionality as the original joint. With the prosthetic in place, many patients regain nearly full control of the replaced hip.
For patients like Bob, hip replacement has even been shown to improve sleep quality, alleviating the uncomfortable symptoms that can keep patients from resting comfortably at night.
What Is Hip Replacement Recovery Like?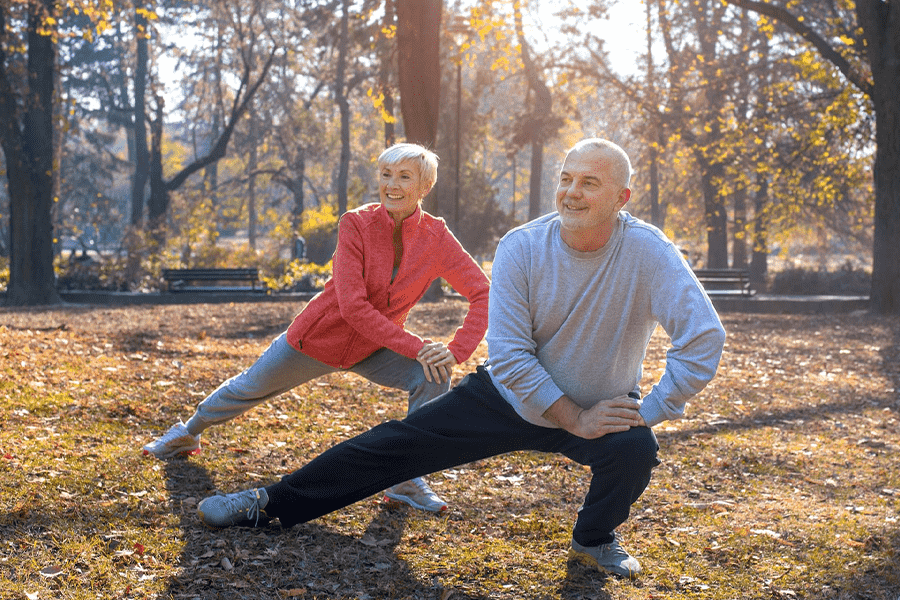 Recovery is different for everyone. Depending on your age, overall health, and the type of surgery you undergo, a full recovery can range from a few weeks to a couple of months. However, many patients find that they can walk and even perform light tasks within days of their procedure.
There are two types of hip replacement surgical techniques: 
Posterior Hip Replacement
Anterior Hip Replacement
In both cases, the outcome is essentially the same—doctors replace the hip joint with a prosthetic. The core difference between posterior and anterior hip replacement is the size of the incision used to access the joint. 
Posterior hip replacement surgery involves a larger incision (eight to 10 inches) along the side of the hip, allowing the doctor to cut through muscle to get to the joint. While still used today, this procedure is less common in favor of less invasive surgeries.
Anterior hip replacement is less invasive and was the approach used by Dr. Greene for Bob's procedures. During an anterior hip replacement, surgeons make smaller cuts (2-5 inches in length), which minimizes the risk of incidental damage to the surrounding tissue. 
Compared with a posterior hip replacement, which requires several days to recover, anterior hip replacement offers patients distinct benefits:
Performed in an outpatient facility

Earlier hospital release

Minimal blood loss

Fast recovery time

Low risk of complication

Improved outcomes 

Leg-length symmetry

Less pain during recovery
In most cases, hip replacement surgery will dramatically improve the quality of life for patients living with joint pain. 
Dr. Greene says, "Bob is now back to fishing with his grandkids. He's back to exercising. He's lost a ton of weight. He looks like a new man compared to when I first saw him come into the office."
Are you a candidate for hip replacement surgery?
Doctors often recommend hip replacement surgery for patients suffering from pain that diminishes their quality of life. 
In most cases, patients try other treatment options, such as medications, steroid injections, and physical therapy. However, at some point, the pain, stiffness, and mobility issues return and treatments stop working. When this occurs, hip replacement surgery is often the best most effective solution. 
Like any major surgery, the surgery is only available for patients who are in relatively good health and who are fit to undergo anesthesia. Conditions that increase the risk of complications during major surgery, such as uncontrolled diabetes or active infections, may exclude some individuals from undergoing the procedure. 
Struggling with hip pain? 
Dr. Greene and the team at Louisville Hip and Knee have performed more than 12,000 anterior hip replacement procedures in the past 15 years. Like Bob, these patients have regained their mobility and live free from the pain that held them back from doing what they loved. 
Speak with one of our experienced team members by calling 502-HIP-KNEE (447-5633) to learn if hip replacement surgery is right for you.
Get the latest news and updates from Louisville Hip & Knee Institute delivered straight to your inbox.